The end of 2015 is quickly approaching. I hope it was a good year for you.
Our Mystery Book Club met this week for our annual holiday get together. We shared wonderful snacks, traded books and shared books that we especially liked that we read in 2015. Two members that had just returned from a trip to Ecuador, brought beautiful scarves from Ecuador for each of us! What a great surprise.
I thought I would capture the books that everyone mentioned, but quickly realized that would be a daunting task. We had a good turnout. I didn't count but I think there were about 12 of us and everyone shared 3-5 books they had really liked. That's a lot of books! They weren't all books we read for our club, they weren't all mysteries and not all fiction. But here are a few of the books or authors that we read as a group that several of the club members all agreed they really liked.
Natchez Burning by Greg Iles: Several really liked this book and went on to read the second book in the series. They are all anxiously awaiting the release of the third in the series. Some have gone on to read other books by Greg Iles also.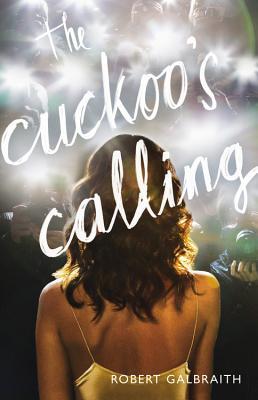 TheCuckoo's Calling by Robert Galbraith: We all liked this book and some have read the next two in the series and have really liked them. This is a series I want to read more of.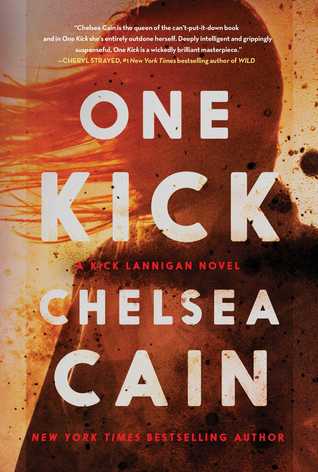 One Kick by Chelsea Cain: Seems that we liked this book also and we plan to read the next one in the series when it comes out.
The Last Policeman by Ben Winters: One person has gone on to read the others in the series and really liked them. We all agreed we liked the first one.
I have had the privilege of reading some great books by not as well known authors this year, in addition to the book club choices. I have written a blurb about them in previous posts. If you are looking for new authors to read over the holidays, or want to put on your "to read" list, here are a few that stand out in my mind.
The Recipient by Dean Mayes (from Australia): Unfortunately it is not coming out until May 2016. But that is because it has been picked up by a major publishing company in the U.S. Put it on your watch list. Oh my....
Onyx Webb by Richard Fenton and Andrea Waltz: Book 3 in the series just came out. If you like supernatural, mystery and soap operas, you would like this series. Really quick read, lots of pen and ink drawings, black and white pictures, "morals" in old type set which adds to the mystique.
Breathe and Release by Katherine Hayton (New Zealand): Really good thriller with quite a twist at the end.
In The Dark by Chris Patchell: Just finished this last week. It was really, really good.
Ed Lynskey writes at least two cozy series among other books. I have read The Corpse Wore Gingham featuring retired husband and wife, Piper and Bill Robins. Light and funny with a mystery.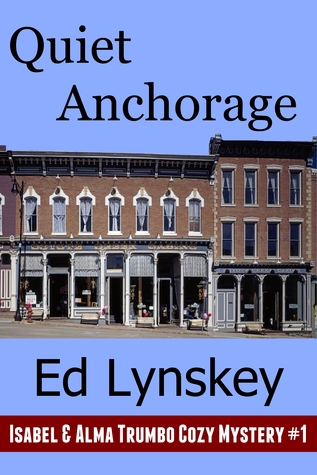 I also read the first in the Isabel and Alma Trumbo series by Ed Lynskey; Quiet Anchorage. To aging sisters have too much time on their hands and get involved in mysteries in town. Also light and humorous. The town made me think of Mayberry. :)
For January, our book club will be reading books written by Barbara Vine/Ruth Rendell. Looks like there are many to choose from. I welcome any suggestions or recommendations.
Have a good weekend reading!
Currently reading: Onyx Webb book 3.