Happy Autumn!
I hope you are enjoying cooler weather where you are. Not here yet...promises, promises.
As I mentioned last time, for our September Mystery Book Club meeting, we read cozies that had a food or cooking theme and then were invited to bring something to share from the book we read or another book.
I did bring some cookies from one book that I read this summer. I had made the cookies before so I new they tasted good. While my book had lots of recipes in it that looked good, I decided I would try a few out before I brought them to a pot luck.
Our "leader", Kay brought some books to share and one was a cookbook, The Mystery Writers of America Cookbook. I borrowed that one and decided to try a few recipes from it also.
And now I am going to share them with you. I think a lot of people read books with recipes but never try them. I won't write out the recipes here, but will tell you where you can find them and how I liked them.
Let's start with dessert first!
Cherry Oatmeal Walnut Cookies from The Accidental Alchemist by Gigi Pandian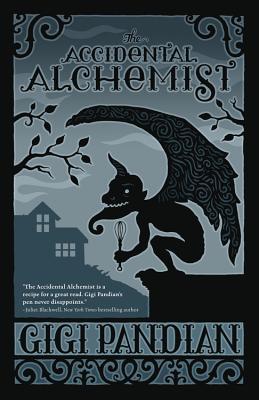 These are vegan, not using any dairy or eggs. The moisture comes from maple syrup and olive oil. Yep, olive oil. I have made them four times now and they are really good. I took them to the book club pot luck and everyone seemed to like them. Don't use the extra virgin olive oil that is green. It has too strong of a flavor for cookies. (I know because I did that the first time around.) Oh and if you are not vegan, throw in a few mini chocolate chips or you could use a non dairy version. Yum.
http://gigipandian.com/books/the-accidental-alchemist/
On to the book I read for our cozies in the kitchen theme.
Blood Orange by Susan Wittig Albert
I made two recipes from this book.
Blood Orange, Avocado, Grape and Spinach Salad: spinach, oranges avocado, grapes, green onions and feta cheese. There is also a Orange Vinaigrette for it made with orange juice, vinegar, garlic, honey, mustard and olive oil. Very delicious.
Tortellini with Lemon Basil Butter Sauce: What's not to like here? It uses frozen tortellini. The sauce is made with butter, green onion, lemon, and basil. Also very good.
http://www.abouthyme.com/China/BloodOrange.shtml
I made three recipes from The Mystery Writers of America Cookbook. This is a fun book. I had seen it advertised when it came out and meant to go the bookstore and take a look. I will be getting my own copy of it. Lots of good recipes in it and some introductions to each section by different authors.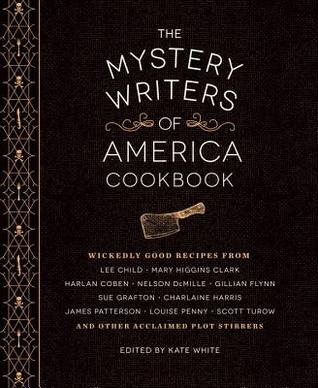 Kinsey Millhone's Famous Peanut Butter & Pickle Sandwich by Sue Grafton: It is what is says. Bread and butter pickles and peanut butter. I did try it. I was leery. But the two kind of meld together and it is just a good flavor and crunchy. Try it! You'll like it!
Italian Chicken by Brad Meltzer: Baked chicken using Italian salad dressing, mushrooms and parmesan cheese. The parmesan cheese makes a delicious crust on the chicken. Very good.
Charlaine's Very Unsophisticated Supper Dip by Charlaine Harris: Ground chicken or beef, three kinds of beans, Rotel tomatoes, red wine and two unlikely ingredients. Dry ranch dressing mix and taco seasoning. This can be served with chips as a dip or as a "chili". I had it as chili and with chips. lol
There are sections on breakfast, appetizers, soups and salads, entrees, side dishes, desserts and cocktails. Some of the other authors who contributed recipes are Lee Childs, Mary Higgins Clark, Harlan Coben, Diane Mott Davidson, Gillian Flynn, Carolyn Hart, Gigi Pandian, James Patterson, Lisa Unger, Jacqueline Winspear and many, many more. Those are just a few of the authors I have read books by.
http://mysterywriterscookbook.com/
It's that time of year to start cooking! Enjoy.