2017 has begun!
Our Mystery Book Club selection for this month is The Lake House by Kate Morton.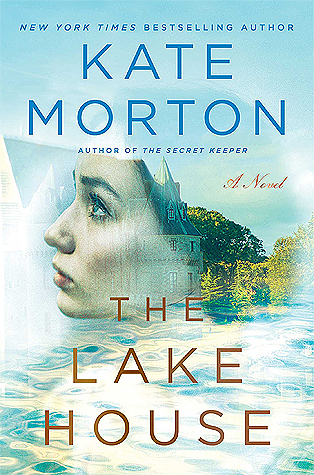 Here's what it is about:
"Living on her family's idyllic lakeside estate in Cornwall, England, Alice Edevane is a bright, inquisitive, innocent, and precociously talented sixteen-year-old who loves to write stories. But the mysteries she pens are no match for the one her family is about to endure…
One midsummer's eve, after a beautiful party drawing hundreds of guests to the estate has ended, the Edevanes discover that their youngest child, eleven-month-old Theo, has vanished without a trace. What follows is a tragedy that tears the family apart in ways they never imagined.
Decades later, Alice is living in London, having enjoyed a long successful career as an author. Theo's case has never been solved, though Alice still harbors a suspicion as to the culprit. Miles away, Sadie Sparrow, a young detective in the London police force, is staying at her grandfather's house in Cornwall. While out walking one day, she stumbles upon the old estate—now crumbling and covered with vines, clearly abandoned long ago. Her curiosity is sparked, setting off a series of events that will bring her and Alice together and reveal shocking truths about a past long gone...yet more present than ever.
A lush, atmospheric tale of intertwined destinies, this latest novel from a masterful storyteller is an enthralling, thoroughly satisfying read."
The story goes back and forth between 1933 with the Edevane family and 2003 with Sadie Sparrow. I always like stories set in the late 1800's and early 1900's. Even as a child, I liked to read about "the pioneers" and how people lived in " the old days".
Kate Morton is very good at keeping the stories from the past and present separate enough to not confuse but gradually intertwine them.
Alice and Sadie are both living with secrets. Sadie is haunted by her last case, a little girl left alone in her apartment for a week. It appears her mother just ran off. The case is closed, but Sadie can't accept it. Something keeps niggling at her. She won't drop it, talks to the press and gets an extended vacation. Sadie goes to Cornwall to stay with her grandfather and when exploring the countryside, stumbles upon an empty house. It appears the people who lived there just walked out the door and never came back. As she starts asking about the house, she finds out a tragedy occurred in 1933, the family left, the case was closed. Again the niggling.
This book definitely plays with you. There are lots of parts where I said "oh that's what happened", only to have that theory dashed, all the way up to the end. Lot's of "oh no why did that have to happen" only to take a new turn. Then there is a "thing" Sadie is trying to push back in the past.
There were a couple of things that it didn't seem were going to go the way I wanted them to. That is the playing with you part. Almost at the end, with the book due back to the library the next day, I thought "Oh my gosh. I am just going to jump to the end and drop it in the return bin. Good grief." But I didn't. I read it and was glad I did. I would say I really liked the book, and it is very well written.
Everyone in the MBC liked it too.
I read The House at Riverton may years ago, also by Kate Morton, and really liked it. If you like historical fiction, with mystery, intrigue and a dash of serendipity, I recommend The Lake House.