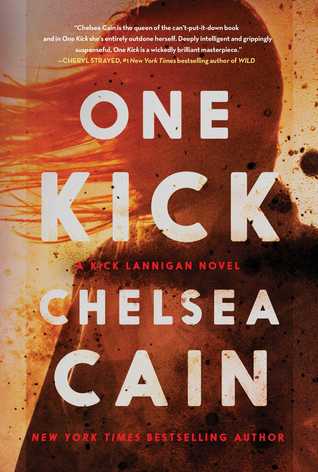 One Kick was our September Mystery Book Club choice. It was very, very good. It reads very fast and you won't be able to put it down.
The main character is Kit Lannigan who was kidnapped at age six and found five years later. Now in her late teens, she is sought out by John Bishop to help find two children who have disappeared. He thinks her knowledge, skills and experience, will help them. And the disappearances may be related to her kidnapping.
While Kit's experience was horrible, she has learned many coping skills, is very smart and cunning.
She practices for anything that may come up...lock picking, falling, fighting, "throwing stars". We also see some of the damage she has suffered due to her ordeal: her "worry notebook", her obsessions and compulsions. But she is a survivor. She reminds me of Lisbeth Salander in The Girl With the Dragon Tattoo. But the story is not as brutal and graphic. We are given glimpses into her ordeal, which are enough for me.
Another thing that I really liked about the book, was Kit's wry sense of humor. One example: Bishop talks Kit into going with him on his private plane. She looks at the plane and it has a W on it. She wonders what the W stands for and thinks to herself "probably weasel". I still get a laugh when I think of that.
We meet several characters that I suspect will be in other books: Frank, the man who rescued her, James, her brother, her mother Paula and Beth.
I will be reading the second book entitled Kick Back.