Our July Mystery Book Club selection was Before the Fall by Noah Hawley.
You may recognize Noah Hawley as a

screenwriter, and producer. He has published four novels and penned the script for the feature film Lies and Alibis. He created, executive produced, and served as showrunner for ABC's My Generation and The Unusuals and was a writer and producer on the hit series Bones. Hawley is currently executive producer, writer, and showrunner on FX's award-winning series, Fargo.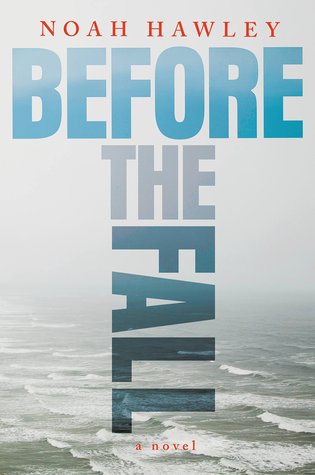 What it's about:
"On a foggy summer night, eleven people—ten privileged, one down-on-his-luck painter—depart Martha's Vineyard on a private jet headed for New York. Sixteen minutes later, the unthinkable happens: the plane plunges into the ocean. The only survivors are the painter Scott Burroughs and a four-year-old boy, who is now the last remaining member of an immensely wealthy and powerful media mogul's family.
Was it by chance that so many influential people perished? Or was something more sinister at work? A storm of media attention brings Scott fame that quickly morphs into notoriety and accusations, and he scrambles to salvage truth from the wreckage. Amid trauma and chaos, the fragile relationship between Scott and the young boy grows and glows at the heart of this stunning novel, raising questions of fate, morality, and the inextricable ties that bind us together."
What we thought (the book club members that is): Everyone finished it and all liked it. Some more than others. Everyone liked the story; easy to read, quick read, and draws you in. The story was told in a bit of a different way. The main event happens at the beginning, then each character's story is told separately as they are gradually woven together. Several of the characters are not very likeable. Several of the characters are very likeable. But I think that shows good writing - if the author can cause some emotion toward a character whether positive or negative.
The book was nominated for a McCavity Award in 2017 for Best Novel. It did win ITW (International Thriller Writers) Thriller Award for Best Hard Cover Novel in 2017 and an Edgar Award for Best Novel in 2017.
Everyone agreed they would recommend it. Let me know what you thought about the ending...